How Well Do You Know
Your House Plants?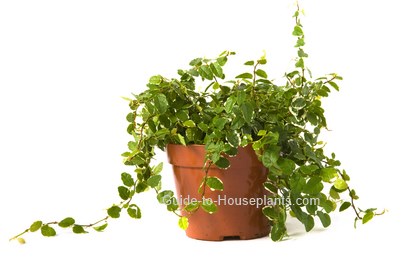 Have you ever despaired over crispy ivy? Or wondered what it takes to get a cactus to bloom?
House plants can seem like a mystery if you don't know how to care for them.
With information now at your fingertips, it's easy to find out about your plant, discover what it needs, and get the most out of it.
I promise you'll be rewarded with a healthy, thriving plant that's a source of pride and joy for years to come.
Everything you need is here in this
user-friendly house plant guide:
What's Hot
Trailers and Climbers
English ivy looks good spilling over the side of a hanging basket or climbing a trellis with its aerial roots. It's one of the most versatile plants you can grow. Newer variegated ivies are beautiful growing alongside upright foliage or flowering plants.
Want another easy-to-grow trailer? Creeping fig is often overlooked as a house plant. Many varieties are available with variegated foliage. It makes an elegant hanging basket plant. Or make it stand out by placing it on a pedestal plant stand.
Wax plant, jasmine and passion flower vine are all drooping plants. Show off their breathtaking blooms by tying their stems to trellises or wire hoops inserted into pots.
Any plant with tendrils or aerial roots need some help from you to climb a support. Florist's wire or other plant ties do the job. Tie stems loosely at intervals, adjusting the ties as the plants grow. A little work--yes--but the results are worth it.
Take Indoor Plants to New Heights
Put them on a pedestal. Indoor plant stands are a simple solution for displaying several small plants together. With a multi-level stand, you can easily transform a jungle into an eye-catching arrangement.
Hang 'em high. Pot them up in indoor plant hangers and they'll be at eye level for all to admire.
Drive them up a wall. Vertical gardens are perhaps the newest trend in indoor gardening. Check out these planter pockets that make hanging plants a breeze.
Office Plants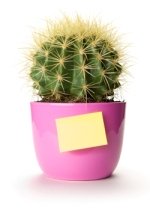 Did you know that office plants are good for you?
Okay, they won't bring your coffee, but they will boost your mood and create an instant garden ambience right there on your desk. Many of them even clean the air.
Check these out. It's never been easier to find a few good candidates to share your office space.
Stay Up to Date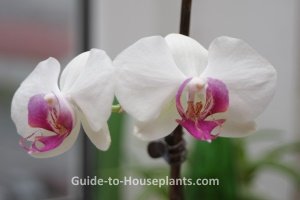 Guide-to-Houseplants.com is all about getting to know your indoor plants so you can bring out their best.
My hope is that it will give you an easy-to-use resource -- a place to turn when you need quick solutions, helpful how-tos, and maybe inspiration to grow something new.
Pages and tips are added all the time. Subscribe to my blog and you'll always be the first to know about new features, articles and updates.
Enjoy your visit!