How Well Do You Know
Your House Plants?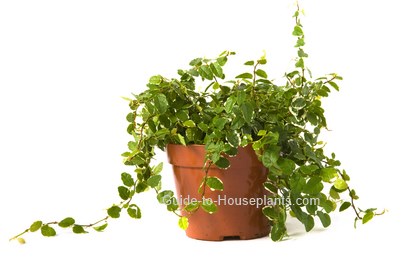 Have you ever despaired over crispy ivy? Or wondered what it takes to get a cactus to bloom?
House plants can seem like a mystery if you don't know how to care for them.
With information now at your fingertips, it's easy to find out about your plant, discover what it needs, and get the most out of it.
I promise you'll be rewarded with a healthy, thriving plant that's a source of pride and joy for years to come.
Everything you need is here in this
user-friendly house plant guide:
What's Hot
Deck-the-Hall Ideas
Whether you're a traditionalist, or you want to get more creative this year, start planning holiday decorations right now.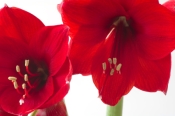 Christmas plants are the easiest way to show your holiday spirit. Dress up any brightly lit room with a Christmas cactus, amaryllis or paperwhites. You'll find more varieties this year than ever before...so why not try something new? Or, group a few together for a dramatic display.
Add some fragrance with a creamy white gardenia. Aromatic rosemary pruned into a pint-sized pine makes a glorious table centerpiece for all your holiday gatherings. Then plant it outdoors in spring for a long season of fresh herbs.
Norfolk Island pine has nudged its way into the festive season. Beautiful, affordable, and easy to grow, it's a tree you'll cherish for many years. And don't leave it unadorned. Make it a tradition to add a few tiny ornaments to its boughs for the season. Just be sure to skip the lights, which can get hot and cause its needles to drop.
Want more ideas? Explore Christmas plants. You'll find out where to buy them - and how to keep them beautiful through the season. They make wonderful hostess gifts, too.
Take Indoor Plants to New Heights
Put them on a pedestal. Indoor plant stands are a simple solution for displaying several small plants together. With a multi-level stand, you can easily transform a jungle into an eye-catching arrangement.
Hang 'em high. Pot them up in indoor plant hangers and they'll be at eye level for all to admire.
Drive them up a wall. Vertical gardens are perhaps the newest trend in indoor gardening. Check out these planter pockets that make hanging plants a breeze.
Office Plants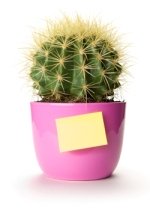 Did you know that office plants are good for you?
Okay, they won't bring your coffee, but they will boost your mood and create an instant garden ambience right there on your desk. Many of them even clean the air.
Check these out. It's never been easier to find a few good candidates to share your office space.
Stay Up to Date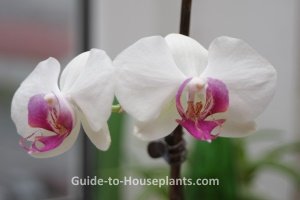 Guide-to-Houseplants.com is all about getting to know your indoor plants so you can bring out their best.
My hope is that it will give you an easy-to-use resource -- a place to turn when you need quick solutions, helpful how-tos, and maybe inspiration to grow something new.
Pages and tips are added all the time. Subscribe to my blog and you'll always be the first to know about new features, articles and updates.
Enjoy your visit!