How Well Do You Know
Your House Plants?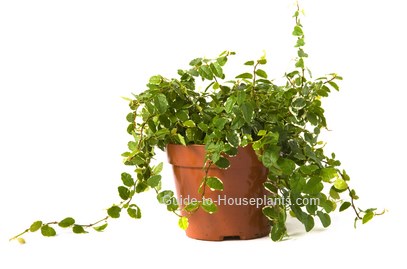 Have you ever despaired over crispy ivy? Or wondered what it takes to get a cactus to bloom?
House plants can seem like a mystery if you don't know how to care for them.
With information now at your fingertips, it's easy to find out about your plant, discover what it needs, and get the most out of it.
I promise you'll be rewarded with a healthy, thriving plant that's a source of pride and joy for years to come.
Everything you need is here in this
user-friendly house plant guide:
What's Hot
Gimme Shelter
One of the biggest challenges house plants face in the cooler months is dry air.
Closed-up houses and hot blasts from heating vents often cause indoor humidity to plummet in winter, turning lush tropical foliage into brown, withered, crunchy leaves.
Okay, it may not be that dire, but there is a beautiful solution to maintaining moisture around your plants in winter. Place your ferns, bromeliads, and other tropical plants in a Wardian case and they'll be surrounded in humidity, away from cold drafts and heat vents.
Miss Your Flower Garden?
Bring a fresh splash of color to your home with flowering house plants.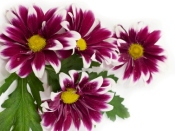 Florists' shops are bursting with bright and beautiful mums and easy-care kalanchoe.
It's not too early to begin forcing tulips, hyacinths and daffodils for mid-winter blooms. A little time spent now will pay off big when your outdoor garden is blanketed in snow.
Office Plants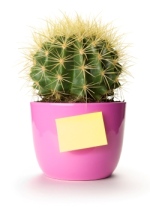 Did you know that office plants are good for you?
Okay, they won't bring your coffee, but they will boost your mood and create an instant garden ambience right there on your desk. Many of them even clean the air.
Check these out. It's never been easier to find a few good candidates to share your office space.
Stay Up to Date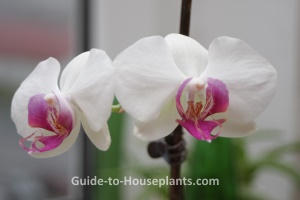 Guide-to-Houseplants.com is all about getting to know your indoor plants so you can bring out their best.
My hope is that it will give you an easy-to-use resource -- a place to turn when you need quick solutions, helpful how-tos, and maybe inspiration to grow something new.
Pages and tips are added all the time. Subscribe to my blog and you'll always be the first to know about new features, articles and updates.
Enjoy your visit!