Jul 19, 2017
Grow Garden Favorites Indoors
Heading to the garden center this weekend? Pick up a few extra plants. (Don't you wish you could take them all home?)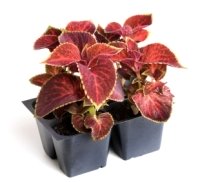 Many of your garden favorites are a snap to grow as house plants. Add fresh color to your home with charming pansies, dwarf varieties of snapdragons, plus wax begonias.
Mophead hydrangea boasts beautiful blue flower clusters, making it a favorite house plant.
Dazzling patterns make coleus (shown here) popular for shade gardens. But you'll love growing this colorful gem indoors, too.