Plant Catalogs

Finally, an all-in-one guide to free seed and plant catalogs on the web. Here, you'll discover where to buy indoor plants online, where to find herb seeds and plants, flower bulbs, tropical plant resources, savings offers, and more.
With the soaring popularity of gardening, you'll find plants for sale almost everywhere -- nurseries, garden centers, florist's shops, grocery stores, even home improvement centers. However, if you're looking for unusual plants, rare succulents or specific cultivars or colors... your best bet is to go directly to the suppliers.
Mail order companies offer a huge selection of house plants, herbs and flower bulbs that are top-quality, grown in ideal conditions until they are shipped to you. Added bonus: it's fun to browse and dream up next year's garden. Plus, you'll always be among the first to discover new plant varieties as they become available.
Plant Nursery Catalogs
Nature Hills Nursery, Inc. - features flowering plants, flower bulbs, houseplants, roses, shrubs, small fruit plants.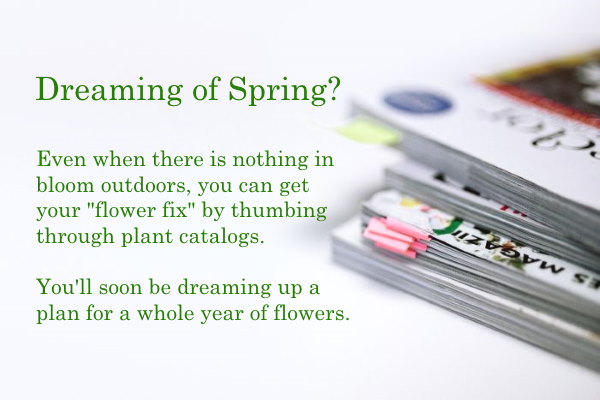 Plant Catalog Ordering Tips:
Buy from reputable nurseries and florists. Many are specialists, so you can depend on the best quality bulbs, fruit trees, seeds.
Look for special savings and free shipping offers. Ordering most of your plants from the same nursery sometimes saves you money with bigger discounts.
Understand the company's guarantee before you buy -- most will guarantee your satisfaction on any purchase.
Order early in the season. You don't want to risk "sold-out" notices on the varieties you had your heart set on.
Note the shipping date for a plant. Nurseries will ship in the appropriate season, but not during inclement weather.
Flower Bulbs
You'll find flower bulb catalogs here, along with tips.
Where to Buy House Plants Online
This Terrarium Plant Collection
is ideal for any tropical plant enthusiast.
Bloomscape.com offers potted indoor plants delivered straight from the greenhouse to your door.
Buy Small Palm Trees at Real Palm Trees, a company I trust. They have a huge variety of quality small palms suitable for growing indoors.
Shop VivaTerra's Garden Collection.
You'll find a unique selection of indoor plants, planters and more garden-inspired decor. Request a free catalog or shop online.
Disclosure: Clicking the above links will direct you to affiliate companies. Although I may earn a small commission on purchases you make, there is no additional charge to you.