Easiest Succulent Plants to Grow Indoors
Succulent plants store water in their leaves, making them drought-tolerant. If you tend to neglect your houseplants, you'll find succulents easy to grow. They don't need much attention to really thrive -- just an occasional gulp of water and plenty of sunshine.
Easy Succulent Plants
Want easy success with succulents? Here are some of the tried-and-true succulent plants you can grow in your home.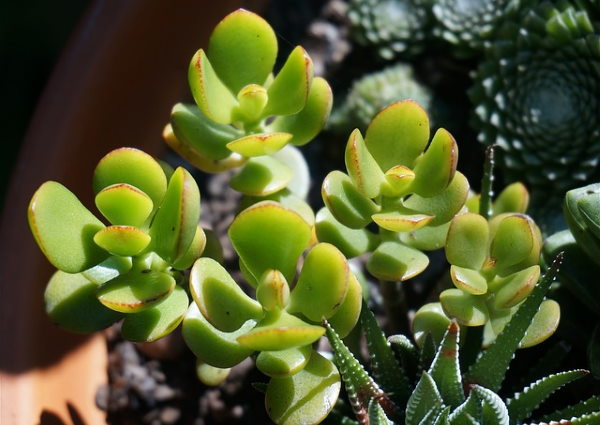 Jade Plant
Small jade plants make beautiful additions to succulent dish gardens. And colorful, too -- when exposed to sunlight, the leaf tips turn red. As it grows, easy-care jade just gets more attractive. Known botanically as Crassula ovata, this succulent will eventually grow into a many-branched tree.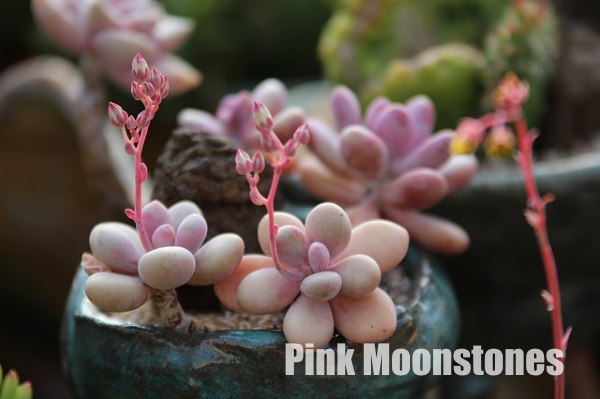 Pink Moonstones
Plump leaves growing in a rosette make Pink Moonstones (Pachyphytum oviferum) an eye-catching houseplant. Shown here in pink, this succulent plant may also be peach, pale blue, light green or grayish-lavender. Give this Mexican native its place in the sun, and you'll find it's practically care-free.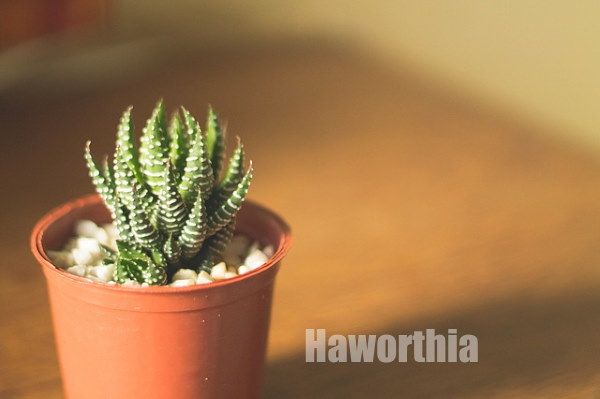 Haworthia
Haworthias make ideal houseplants. Give them plenty of bright, indirect sunlight and warm temps and you'll find they're easy to please. Haworthia stays small, so it won't crowd other succulents in a dish garden. Easy to grow...plays well with others...and good-looking too. What's not to love?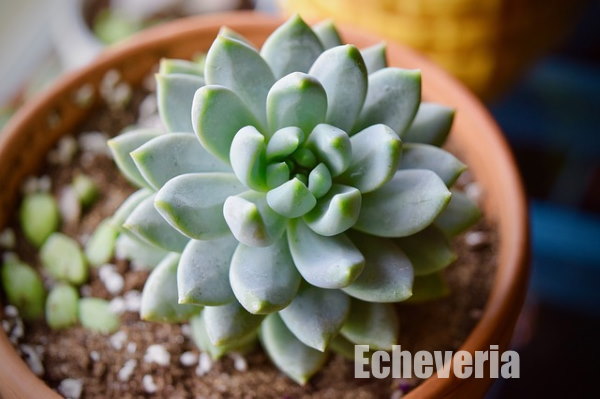 Echeveria
Growing in a rosette, Echeveria is stunning all on its own. But it just gets better. Echeveria grows offsets in abundance, giving you lots of these gray-green succulent plants to enjoy. Its leaves are also easy to propagate -- just set them on top of the soil and they'll readily take root. This is a plant that keeps on giving. Want more? In summer, tall flower stalks will appear with bright pink and yellow blooms.
Make a Succulent Wreath
Add natural beauty to any room with a succulent wreath you make yourself. It's easier than you think -- just follow the steps.
Echeveria plants are ideal for living wreaths because of their uniform shape and easy care. 
Are you up for a DIY? Find out how to make succulent wreaths you'll be proud to show off -- or give as gifts. 
Kalanchoe Blossfeldiana
One of the few succulent plants grown just for its blooms, Kalanchoe blossfeldiana is a stand-out. Give it plenty of sunshine and this beauty will reward you with colorful flower clusters -- that may be pink, red, yellow, white, orange or purple. Those glossy, scalloped leaves retain water so Kalanchoe won't be as thirsty as your other flowering houseplants.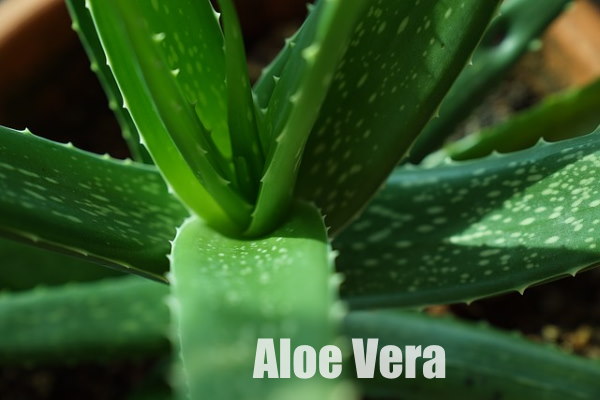 Aloe Vera
Best known for the soothing properties of its sap, Aloe Vera is a handy houseplant to keep around. Pot this succulent in a terracotta pot with cactus potting mix, place it near a sunny window and you'll find it's trouble-free. And it keeps on giving -- Aloes grow offsets that can easily be propagated for more plants.
Jelly Bean Plant
Jelly Bean (Sedum rubrotinctum) is a sun-loving Mexico native. It makes a beautiful addition to a succulent dish garden, adding color with its sun-kissed leaves. S.r. 'Aurora' is a new pink cultivar that's getting a lot of attention.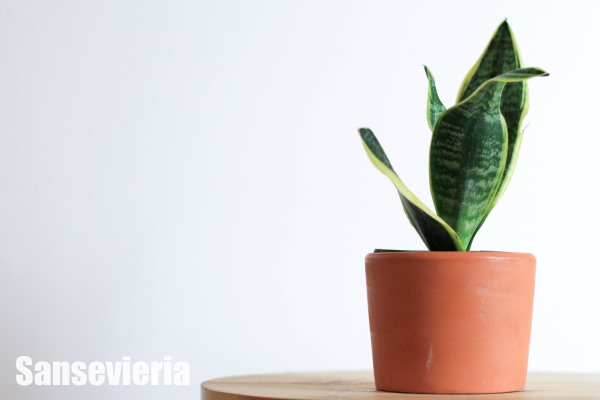 Photo by Kara Eads
Sansevieria
One of the toughest plants anywhere, Sansevieria is drought-tolerant and adapts to just about any type of sunlight. Indoors, it's practically carefree. Its unusual upright growing habit and patterned leaves makes it a nice contrast among leafy foliage or feathery fronds.
Rare Succulents
Love unusual plants? Check out these rare succulents you can grow indoors. They're sure to capture attention.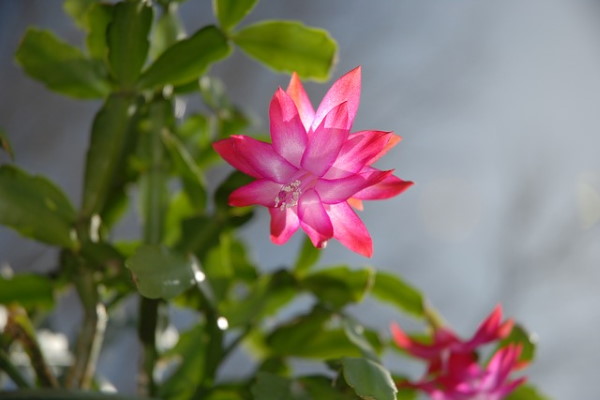 Photo Credit: Vikki Lambert Kimbrough
Christmas Cactus
Usually thought of as desert natives, succulent plants also include tropical cacti -- such as the Christmas cactus -- that originate from rain forests. Give this tropical plant higher-than-average humidity and you'll find it's easy to please. The big payoff is the gorgeous, pendant blooms that grace homes during the holidays -- in shades of pink, red, purple or white.