Flower Bulb Catalogs

Whether you force bulbs indoors or want to plan your flower garden, flower bulb catalogs will help you to dream, plan and make your garden a reality.
Catalogs are the perfect way to discover the newest varieties of tulips, daffodils, crocus and other beautiful flowering bulbs. Head to the bottom of the page for catalog resources.
Flower Bulbs You Can Grow Indoors
Most of us think of spring bloomers when we plan a bulb garden. However, many bulbs flower in the summer -- or can be forced into bloom indoors in winter.
Get top-quality flowering bulbs from online catalogs in fall. You'll find a big selection of beautiful tulips, crocus, daffs and more. Plus a huge variety of hyacinths, grape hyacinths and irises for fall planting.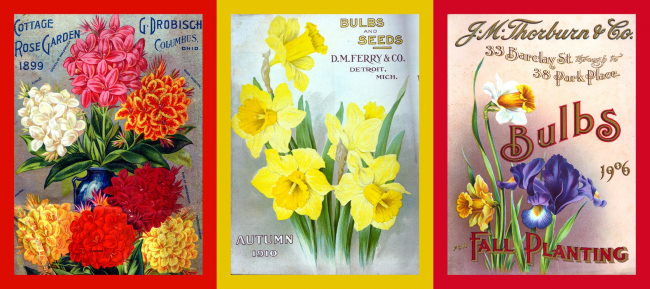 Vintage flower bulb catalogs. It's fun to look at these treasures from the past.
Why Flower Bulbs?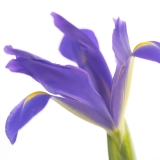 Few other plants are as easy to fit into a garden as flower bulbs. Squeeze them into any sunny bed or border for an early show of color. Or let them mingle with mid-season blooms, filling in a young garden. You can even plant spring bulbs under trees because many bloom before the trees leaf out.
Add a burst of color to your porch or patio with crocus, tulips or lilies potted in containers. Once the blooms have faded, replace them with your favorite annuals for constant color throughout the seasons.
Bulbs for Forcing
Want to grow spring-flowering bulbs in winter? Flower bulb catalogs offer an abundance of choices. Look for flower bulb varieties labeled "good for forcing" to ensure success. Get all the how-tos for forcing bulbs indoors here.
Many bulbs -- hyacinths, crocuses, tulips -- can be forced indoors, where their beautiful flowers can be appreciated up-close. Some bulbs need to be chilled for several weeks before they'll grow and bloom. It's easy to do and the results are worth it. Imagine brightly colored blooms growing on your windowsill while it's still cold and snowy outside. They'll bring warm thoughts of spring to your home in winter.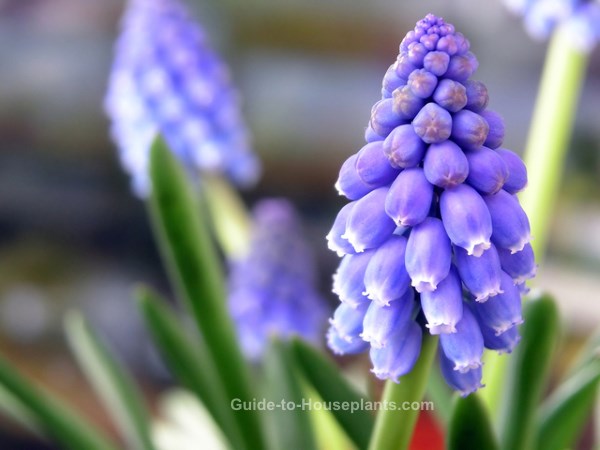 Force grape hyacinths indoors then replant them in the garden for more seasons of blooms.
No-Chill Bulbs
Paperwhites and amaryllis bulbs are easy to grow -- no chilling required. Just pot them up and give them a bright window to coax them into bloom. You'll find these bulbs for sale in autumn, in time to enjoy during the holidays. Although their bloom time is only a few weeks, their flowers are magnificent and add bursts of color to a room. 
These warm-natured bulbs are native to tropical and temperate climates of the world. Clivia, freesia and pink calla lilies originate from South Africa and are easy to grow indoors. They prefer the same warm indoor temperatures that we do and respond well to bright sunlight.
Free Flower Bulb Catalogs
Brent and Becky's offers top-quality bulbs ideal for forcing indoors. Daffodils, Crocus, Amaryllis, Dwarf Iris, Hyacinths and more. Shop online here: Brent and Becky's Bulbs
Viva Terra has indoor bulb gardens already potted and ready to grow. Shop online and save: Get 10% off any purchase at Viva Terra! Use code LSVT10
Park Seed offers Daffodil, Crocus, Tulip, Hyacinth and many more bulbs. Request catalog Park Seed Free Catalog.
Gurney's stocks Daffodils, Lilies, Irises, Tulips and more. Free Catalog Request.
Breck's has a gorgeous variety of unusual tulip, daffodil and crocus hybrids. Plus many more spring bloomers. Request Free Catalog.